Submersible Winding Wire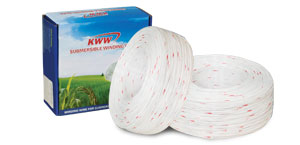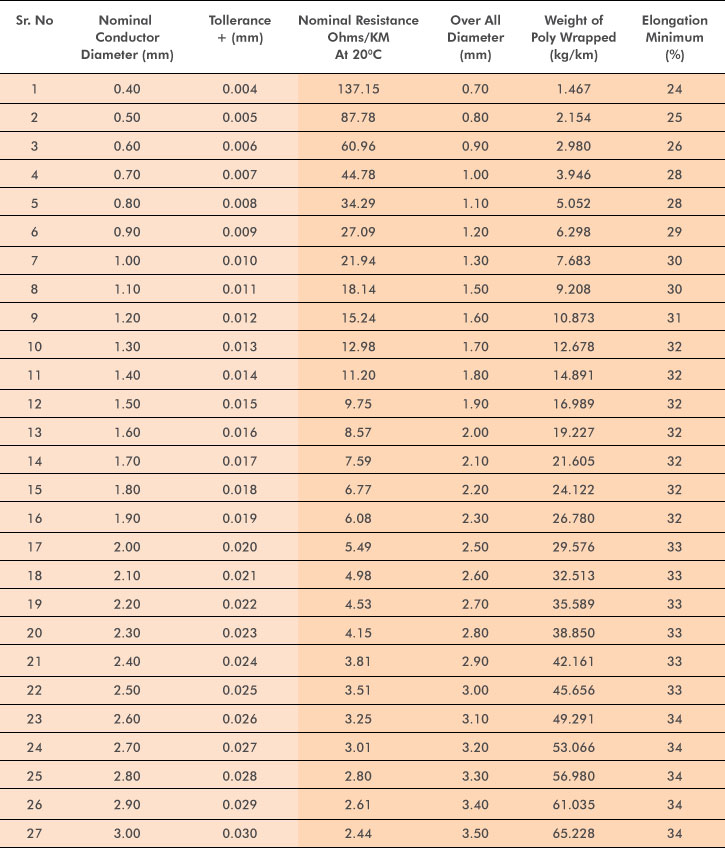 Applications:
Used in submersible pumps motor of all sizes for Domestic and Industrial applications.
Packings:
Available in coil form with suitable length as per size, in polythene bag and packed in inner & outer corrugated boxes.
Special Salient Features:
Saves energy - ETP grade high conductivity annealed copper used • Less current leakage - No air gap between the films • Tear resistant - High mechanical strength - high tensil strength • Each coil tested at 3500V • Heat shock test - At 1500C • Easy winding - Resistance annealed copper and controlled OD • Manufactured by ultra modern automatic plant as per IS 8783 (Part 4/Sec-3).
Quality:
We are equipped with all the testing facilities with ultra modern, high precision instruments and rigorous testing plans.